Goal Planning Workshop Bundle
Regular price

Sale price

$15.00
Achieve Your Goals this Year by Making an Action Plan!
Do you make big plans for the new year, set big goals and then February comes around and those big plans have fizzled out?
It doesn't have to be like that this year!
No, you can achieve your goals. You just need a step-by-step plan. This Goal Planning Workshop Bundle will help you do just that: help you make your plan to achieve your big goals. 
The Goal Planning Workshop Bundle is the perfect tool to help you achieve your goals and turn them into reality!
Our workshop guides you through setting and achieving your goals, providing you with all the tools to make the most of your potential.
With the printable goal planner sheets, you'll be able to organize your thoughts and create an action plan that will keep you on track towards success.
A big goal isn't achieved in one big step. It's a bunch of little steps that get you there. This workshop guides you through making a plan for those little steps. 
Make your plan, follow the plan, achieve your goals. It can be really that simple and easy. 
With the Goal Planning Workshop Bundle, you'll learn:
How to use the printable goal planner sheets to help you set, track, and achieve your goals

Guidance and advice on how to create effective action plans

Tips on how to stay motivated and overcome obstacles

Strategies for maintaining focus

And much more!

With this Goal Planning Workshop Bundle YOU'LL RECEIVE...
The Printable Goal Planner as a PDF file

The Goal Planner Workshop as a video file

The Goal Planner Workshop as an audio file for learning on the go
Frequently asked question about this product? 
Who is this bundle for? Anyone who has tried to set goals but struggled to achieve them. This workshop and printable goal planner bundle will help you make a plan to work on your goals. So you can achieve them. 
When will I get my goal planning bundle? It will be available for download immediately. You'll be able to download your files from the receipt page. You'll also receive an email with a download link too.
This bundle includes two products, the Goal Planning Workshop and the Printable Goal Planner, all in one bundle. 
This is a digital product. Nothing physical will ship.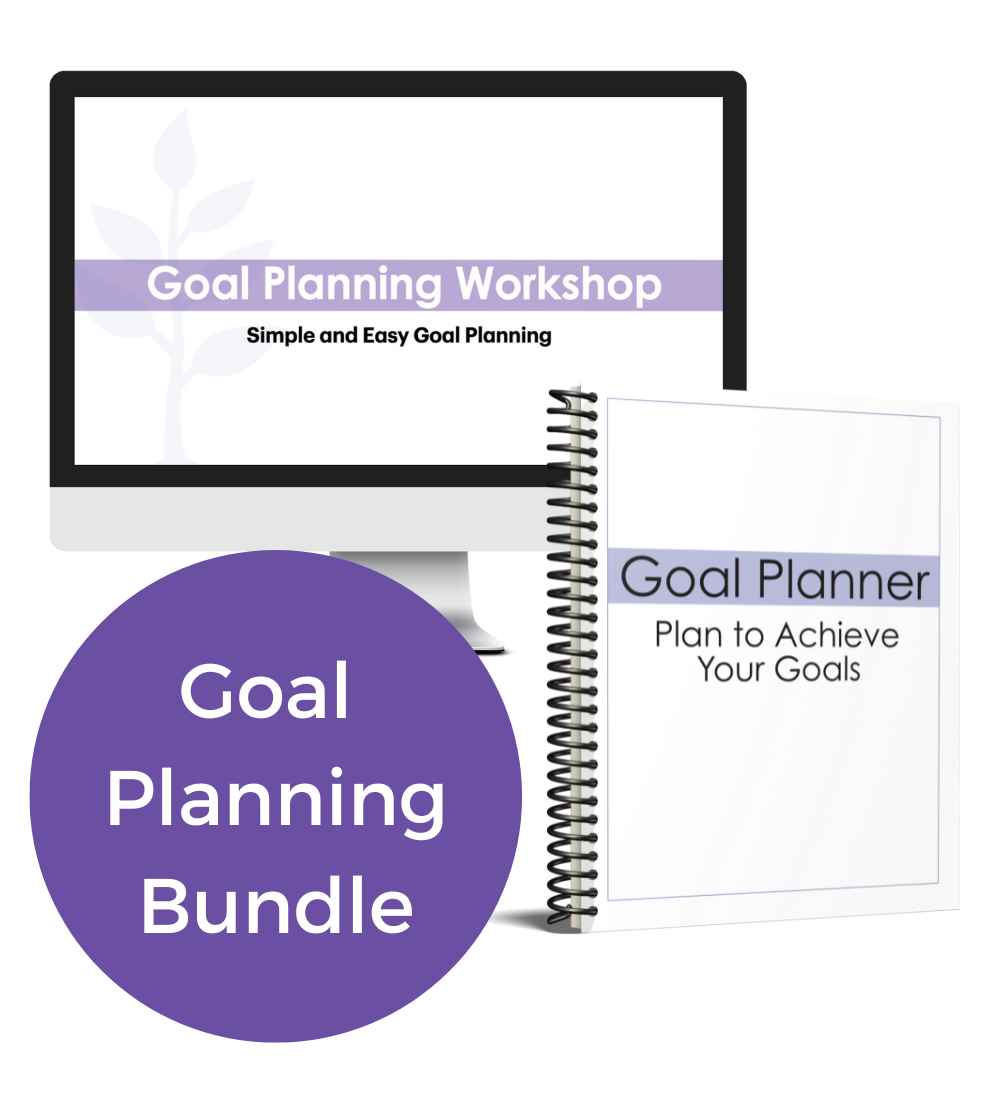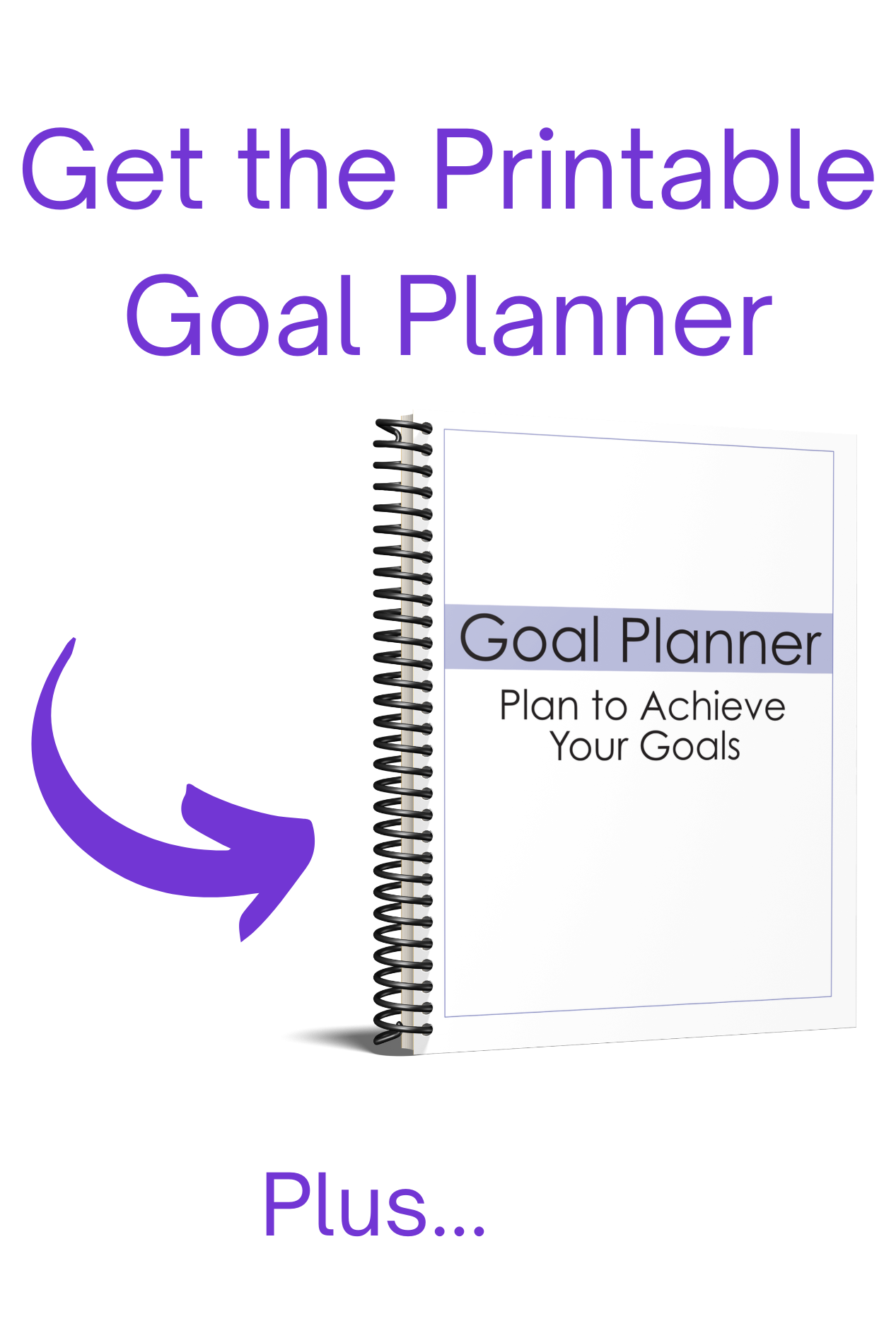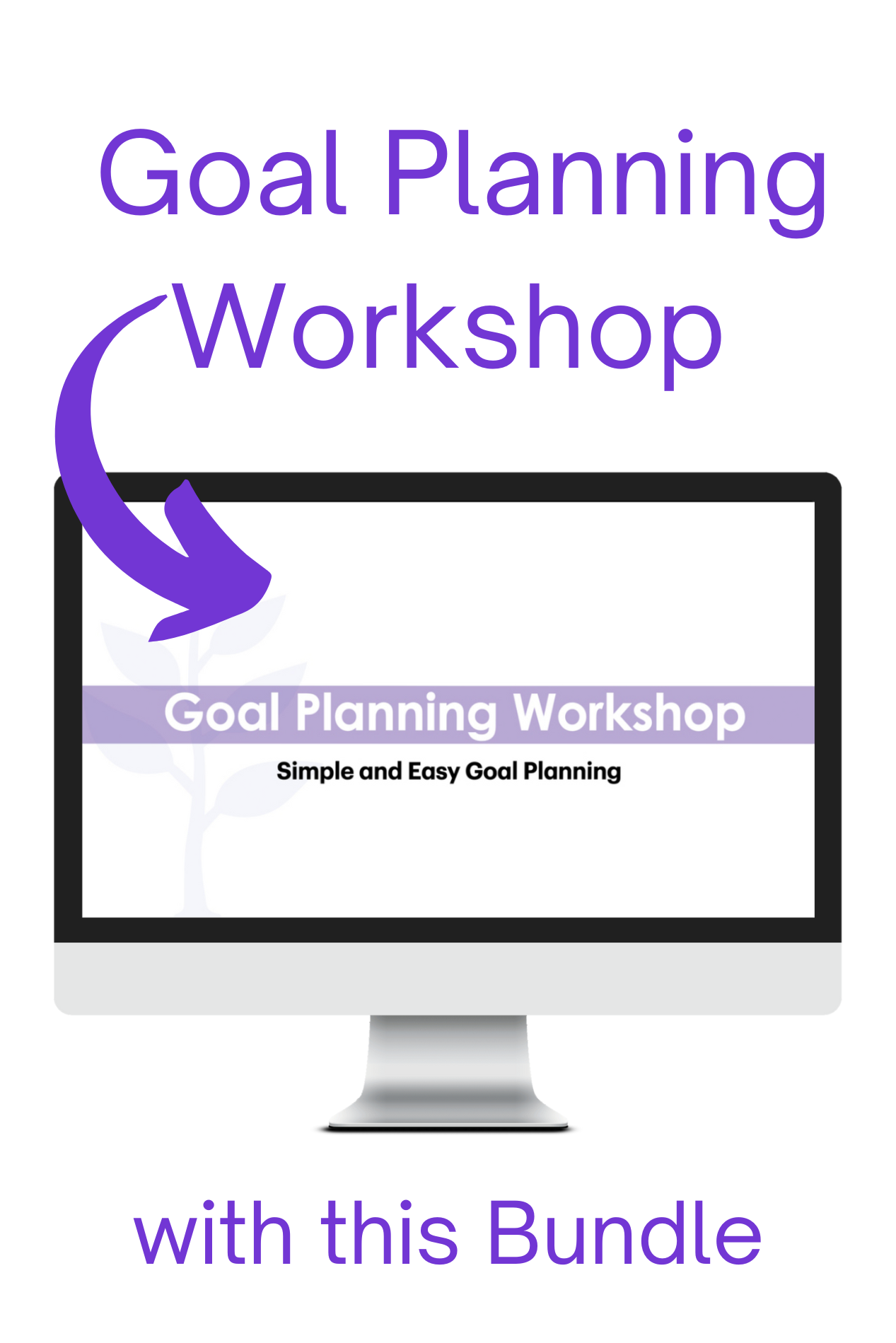 FAQ's
When Will I Get My Item?

Because this product is a digital product you'll receive it right after checkout.

There will be a download button right after checkout. You'll also receive an email with a download link also.
Downloading Tips

Computers and mobile devices vary greatly. And we are not able to offer you technical support. But we hope these download tips can help. 

Below are download instructions that I hope can help if you need help with your download.

Please note that most mobile devices such as phones and ipads, and tablets, do not allow for downloading through a link.  

So it's best to download to your computer and then use iCloud or Dropbox to transfer the item to your mobile device. 

Some products are sent using a compressed ZIP file and will need to be unzipped. 

 

After you download locate your file…

Locate Your File

Your file should download into your downloads folder. Look for it in your downloads folder. If it is not there you may have your computer set to place your downloads into another area of your computer in your files. Do a quick search in your files, by date or name of the product to locate it.

 

Tips for unzipping a file…

On a Computer or Laptop

After you download the zipped file to your computer, locate it. It will usually land in your downloads folder or where you have directed it to download to. 

After locating the file, right click and select the extract all option. If you are on a Mac, you might only have to double click the file to unzip it. 

This creates a new file on your computer which you can open. 

If you want to transfer the item to your mobile device you can add the opened file to iCloud or Dropbox and then they can be accessed on your mobile device. 

If you have problems with this process on one browser, try a different browser. App and other add ons can make certain browser react oddly. 

 On a Mobile Device

We recommend downloading the file to a computer and then transferring it to your mobile device but if you want to download a zipped file onto your mobile device, you may need a free app to unzip it. 

 Before downloading search in your app store for a free app to unzip files. This will allow you to unzip the folder to access it. 

 Another option that may work on some devices is to long hold on the file and then click open or extract. That may work for you too. 

 

All Files are in PDF Format...

 You will need a PDF reader to view the files and most computers and devices have Adobe Reader preinstalled on them. Making it easy to view. 

 But if your device doesn't have a pdf reader installed you will need one. Adobe Reader can be used an it's free. Get it here.