Seed to Harvest Garden Journal
Regular price

Sale price

$17.00
Track your garden's progress from seed to harvest with the printable Seed to Harvest Garden Journal.

With this garden journal you can make the most of your garden space.

You Can...

Track what plants or seeds you grew. What did well in your garden so you can grow it again.

And track what plants or seeds didn't do well so you don't grow them again.

Record a plant journal to have a record of what steps to take the next year when growing that plant again.

And a weekly garden record so you'll know when to plant, when to harvest and how much it cost you to grow your garden.

And more!
What's in the Garden Planner

Inside the Seed to Harvest Garden Journal, you'll find pages to track when to plant your seeds, planting calendar chart, harvest tracker, a plant journal and a weekly garden journal to document how your garden is growing and more.


The garden journal has 20 pages and includes…
🌱 Seed Starting Tracker
🌱 Planting Chart
🌱 Planting Calendar
🌱 Monthly Garden Journal (calendar style)
🌱 Plant Journal Pages
🌱 Seasonal Planting Chart
🌱 Fertilizer Record
🌱 Garden Tasks Checklist
🌱 Garden Expense Tracker
       and more!
Use it Year After Year

Once you purchase the garden planner you can use it year after year.

This enables you to keep a record from the previous years to help you plan for the next season's garden.
What You Get...
This is a printable product. This is not a physical product. Nothing will be mailed to you.
You'll receive a pdf file with the garden planner pages that you can print and use.
If you need help with downloading see our downloading tips.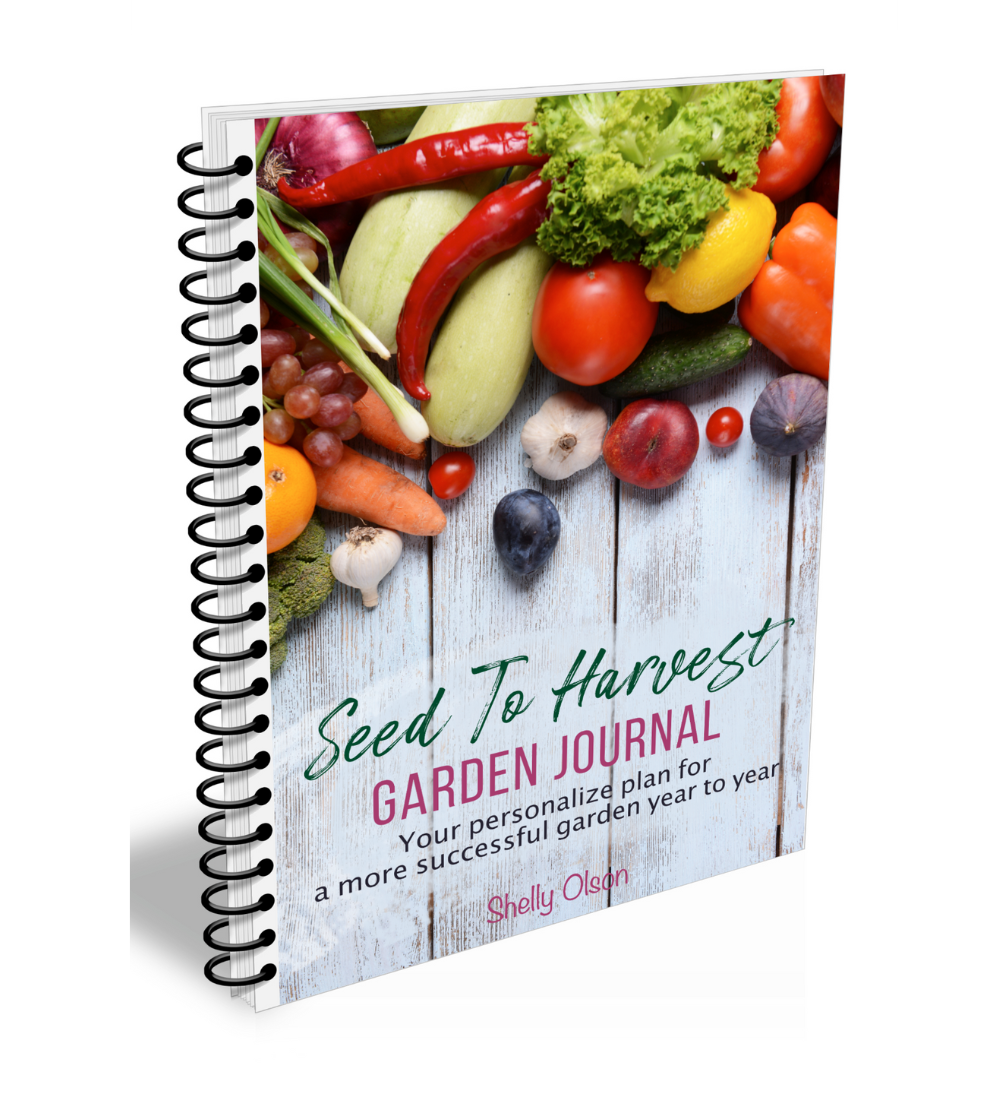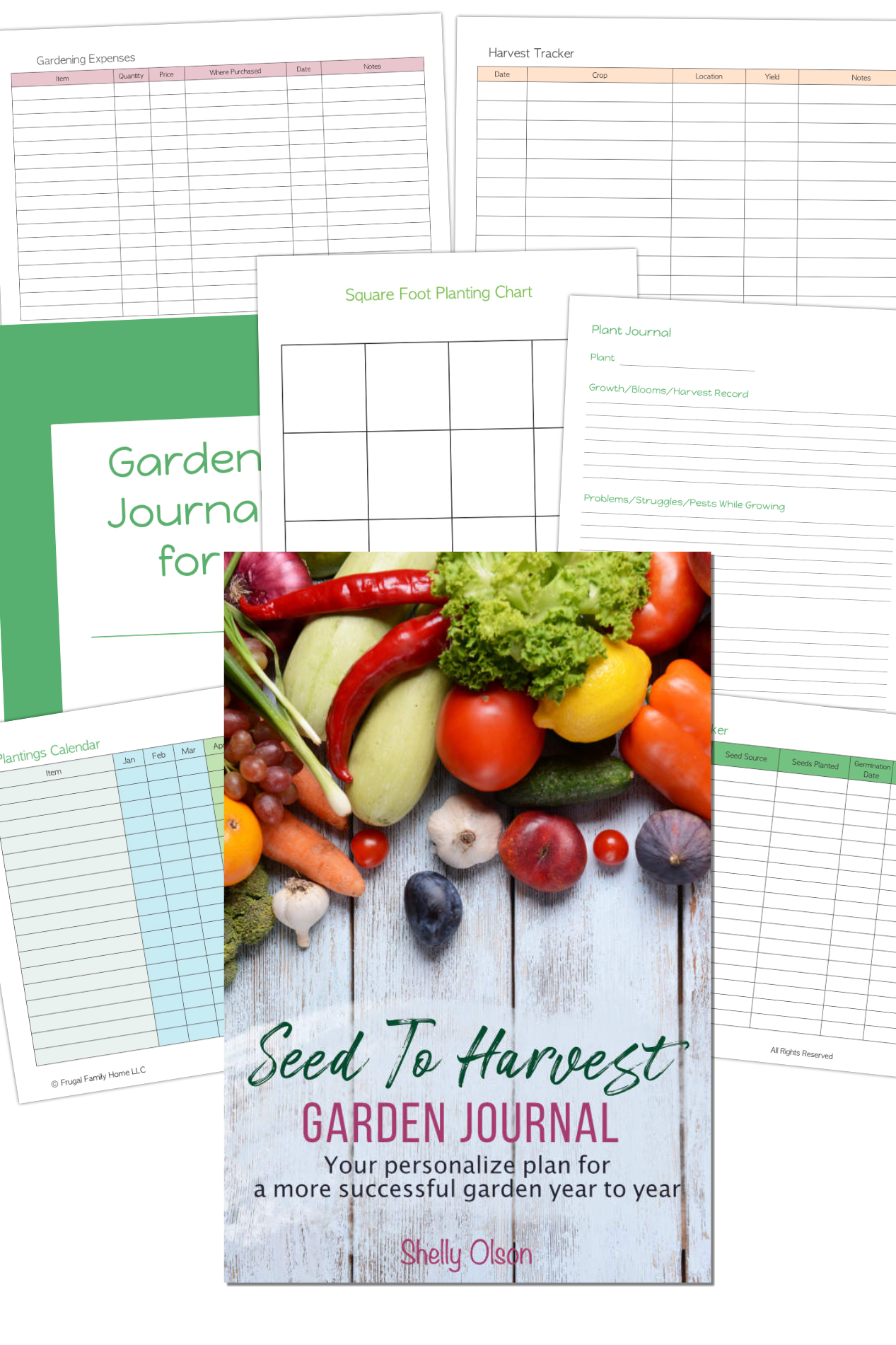 FAQ's
When Will I Get My Item?

Because this product is a digital product you'll receive it right after checkout.

There will be a download button right after checkout. You'll also receive an email with a download link also.
Downloading Tips

Computers and mobile devices vary greatly. And we are not able to offer you technical support. But we hope these download tips can help. 

Below are download instructions that I hope can help if you need help with your download.

Please note that most mobile devices such as phones and ipads, and tablets, do not allow for downloading through a link.  

So it's best to download to your computer and then use iCloud or Dropbox to transfer the item to your mobile device. 

Some products are sent using a compressed ZIP file and will need to be unzipped. 

 

After you download locate your file…

Locate Your File

Your file should download into your downloads folder. Look for it in your downloads folder. If it is not there you may have your computer set to place your downloads into another area of your computer in your files. Do a quick search in your files, by date or name of the product to locate it.

 

Tips for unzipping a file…

On a Computer or Laptop

After you download the zipped file to your computer, locate it. It will usually land in your downloads folder or where you have directed it to download to. 

After locating the file, right click and select the extract all option. If you are on a Mac, you might only have to double click the file to unzip it. 

This creates a new file on your computer which you can open. 

If you want to transfer the item to your mobile device you can add the opened file to iCloud or Dropbox and then they can be accessed on your mobile device. 

If you have problems with this process on one browser, try a different browser. App and other add ons can make certain browser react oddly. 

 On a Mobile Device

We recommend downloading the file to a computer and then transferring it to your mobile device but if you want to download a zipped file onto your mobile device, you may need a free app to unzip it. 

 Before downloading search in your app store for a free app to unzip files. This will allow you to unzip the folder to access it. 

 Another option that may work on some devices is to long hold on the file and then click open or extract. That may work for you too. 

 

All Files are in PDF Format...

 You will need a PDF reader to view the files and most computers and devices have Adobe Reader preinstalled on them. Making it easy to view. 

 But if your device doesn't have a pdf reader installed you will need one. Adobe Reader can be used an it's free. Get it here. 
Seed to Harvest Garden Journal
The structure I needed!
I'm a hopeless creative—always bursting with new ideas and energy...but somehow I lose steam before I finish projects (gardens included). I'm not a flaky person, I just think it's overwhelm. There's so much to keep up with in my brain that I decide to switch to something simpler. I've tried gardening for several years in a row, but it always feels like I'm starting from scratch.
Shelly's Garden Journal is giving me the structure I needed to follow through with a garden, from sprouting the first seeds to ongoing maintenance. Every little thing a garden needs, she's got a spot for it in this journal...including places to make notes when something is "off" and you discover what it is.
The biggest tell-tale sign this is awesome? I'm USING IT. Writing things down is helping me feel less overwhelmed, so I can focus on one tiny step at a time. Gardening is more joyful this time around than ever before. I didn't have a black thumb, after all! I just needed this kind of organization to help my gardening efforts all hang together. THANK YOU, Shelly!
Thorough and easy to use garden planner
I love my gardening and am a sucker for garden planners. I particularly liked Shelly's planner for not only its thoroughness but also the small details she included which make life easier for me. The big one is all of the fields in the pdf are editable. For me, this is a big win because due to my carpal tunnel it has become harder for me to write over the years. I can still type though!
Other inclusions such as the Planting Calendar that shows all of the months of the year on one page will be something I print out and put on my wall. It will help me with forward planning a ton. It has a Seed Starting Tracker with all the right fields and a Garden Tasks for the Month page that actually has enough lines to make it useful to me! So much more too.
If you are a gardener - whether a long timer or just starting out, I recommend this planner. It will cover absolutely everything you need to track throughout the year.
Exactly What We Needed
This is exactly what my husband needed! He's a budding gardener trying to stay on top of what needs to be done and what he has done. Was that squash or cucumbers? ;-) This journal is the perfect place to take notes.