Freezer Cooking, Pork Loin
Regular price

Sale price

$7.00
Life Gets Busy, Have Dinner Waiting

Your day can get so busy with everything you need to do. It's easy for the day to slip away and before you know it, it's suddenly time for dinner.

If you love to have home cooked meals but know you need to plan ahead to get them done then this type of freezer cooking is for you.

Save Time and Money and Stock the Freezer

Old fashioned freezer cooking has you buying lots of ingredients, cooking all day, and eating precooked food all month long. While that is one way to freezer cook, this is a better way.

What if you could make ahead meals that you didn't have to cook on the day of prep? So the meals when you cooked them tasted fresh, not frozen.

What if you could make a bunch of freezer meals with just one pork loin and not a lot of other ingredients? Which could save you money if you purchase the pork loin on sale.

What if you could do all of this in about an hour? Well you can!

Stock Your Freezer Fast

Don't want to spend all day freezer cooking?

I've got a solution for you, with batch freezer cooking. In this ebook, I'm sharing 7 recipes to make 8 pork freezer packs.

Included in the ebook are a shopping list, the recipes and my freezer cooking tips to make the process go smoothly.

With each recipe, you'll get the instructions for making the freezer packs, a list of any addition items needed to prepare the recipe and side dish serving ideas too.

It's a full meal plan for each recipe.

Get the Inventory Sheet Too...

When you purchase the ebook you'll get an inventory sheet that you can edit before you print it.

So you can track all those yummy freezer meals you have tucked away in your freezer.

What You'll Get..

This product is a digital product, nothing will be mailed to you.

What you'll get is an ebook to download and a bonus pdf sheet to track what you have stocked in your freezer.

See our download tips if you haven't downloaded an ebook before.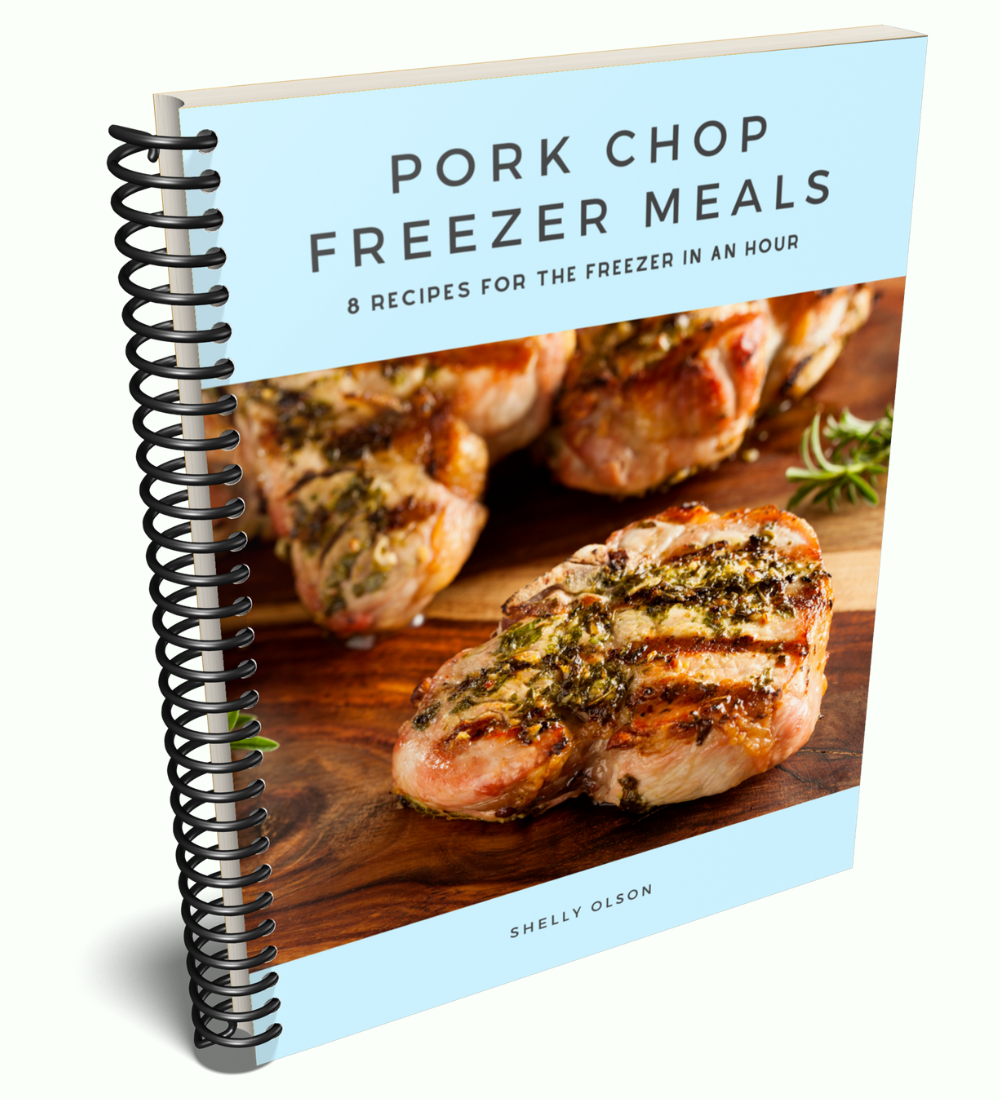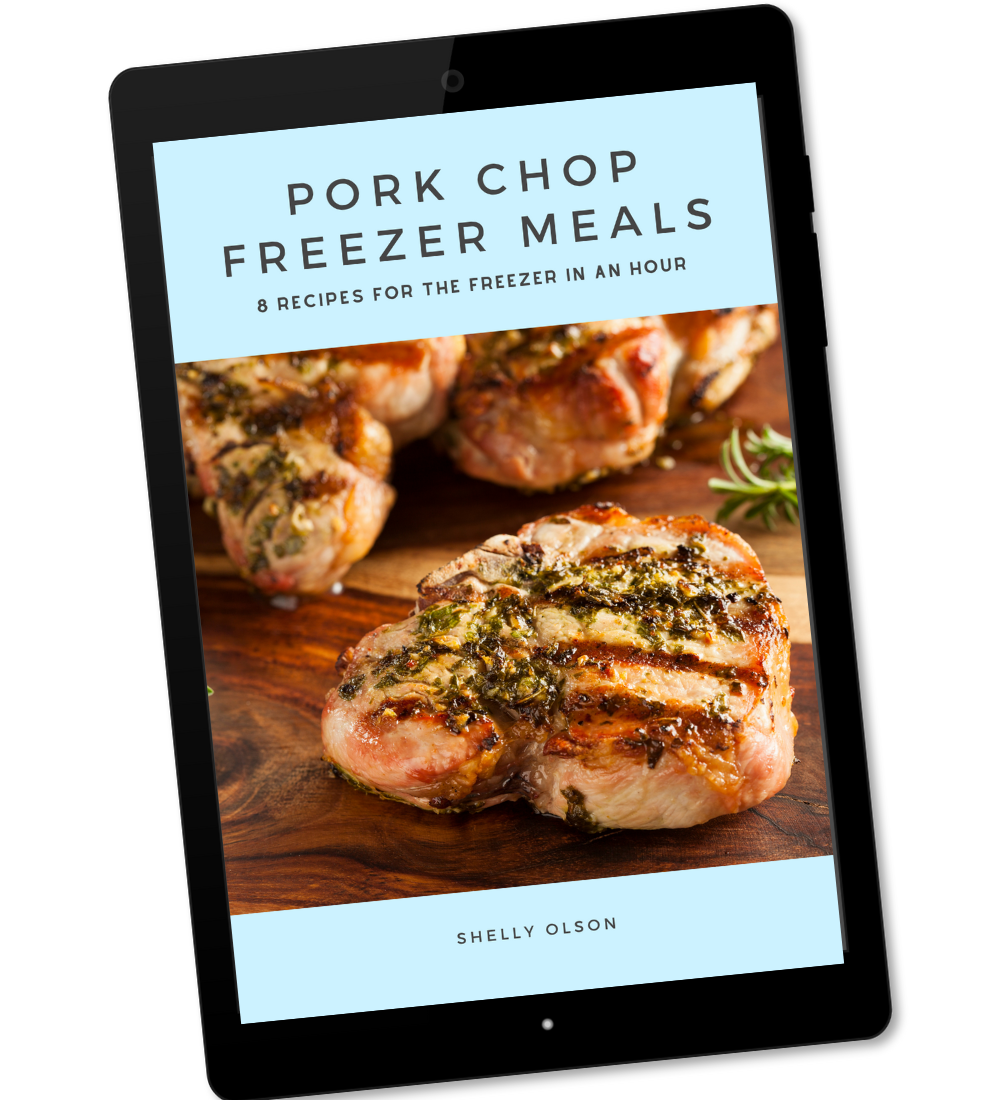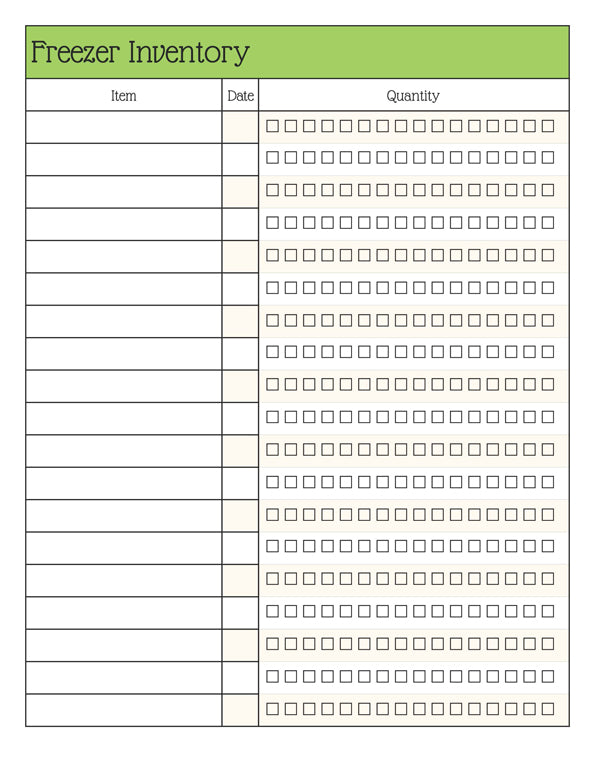 FAQ's
When Will I Get My Item?

Because this product is a digital product you'll receive it right after checkout.

There will be a download button right after checkout. You'll also receive an email with a download link also.
Downloading Tips

Computers and mobile devices vary greatly. And we are not able to offer you technical support. But we hope these download tips can help. 

Below are download instructions that I hope can help if you need help with your download.

Please note that most mobile devices such as phones and ipads, and tablets, do not allow for downloading through a link.  

So it's best to download to your computer and then use iCloud or Dropbox to transfer the item to your mobile device. 

Some products are sent using a compressed ZIP file and will need to be unzipped. 

 

After you download locate your file…

Locate Your File

Your file should download into your downloads folder. Look for it in your downloads folder. If it is not there you may have your computer set to place your downloads into another area of your computer in your files. Do a quick search in your files, by date or name of the product to locate it.

 

Tips for unzipping a file…

On a Computer or Laptop

After you download the zipped file to your computer, locate it. It will usually land in your downloads folder or where you have directed it to download to. 

After locating the file, right click and select the extract all option. If you are on a Mac, you might only have to double click the file to unzip it. 

This creates a new file on your computer which you can open. 

If you want to transfer the item to your mobile device you can add the opened file to iCloud or Dropbox and then they can be accessed on your mobile device. 

If you have problems with this process on one browser, try a different browser. App and other add ons can make certain browser react oddly. 

 On a Mobile Device

We recommend downloading the file to a computer and then transferring it to your mobile device but if you want to download a zipped file onto your mobile device, you may need a free app to unzip it. 

 Before downloading search in your app store for a free app to unzip files. This will allow you to unzip the folder to access it. 

 Another option that may work on some devices is to long hold on the file and then click open or extract. That may work for you too. 

 

All Files are in PDF Format...

 You will need a PDF reader to view the files and most computers and devices have Adobe Reader preinstalled on them. Making it easy to view. 

 But if your device doesn't have a pdf reader installed you will need one. Adobe Reader can be used an it's free. Get it here. 
Recipes so easy my son can make them!
Love the Italian Pork Chop recipe so much I shared with my 25-year old son. He wants to learn how to cook, but keep things simple and healthy. Perfect for him!