Freezer Cooking, 8 Chicken Meals in an Hour
Regular price

Sale price

$7.00
Make Dinner Easier with Freezer Meals

This chicken freezer meals ebook will teach you how to make 8 delicious dinners in less than an hour. 

The secret to getting so many meals down in so little time is there is no pre-cooking at all. All that is needed is to portion the chicken add it to the freezer bags with the marinade. It's really that simple to do.

And this ebook can show you how!
This Isn't Just Recipes
This ebook shows you how to...

Prep your work surface for easy clean up

The three steps I take before I even get the chicken out of the refrigerator to start.

What kind of cutting board I've found works best.

How I cut the chicken up to minimize the waste and maximize the meals.

A shopping list of all of the ingredients needed to make the meals.

Each recipe has a list of other ingredients (if any) that are needed when you prepare the meal. So you'll know you have what you need on hand.

Plus, I've included side dish recipes with each chicken freezer recipe. For each side dish recipes, there's a list of ingredients needed and instructions to prepare each side dish.

It's like having a meal plan in each recipe so you don't have to even think about what to serve with the chicken.
Get the Inventory Sheet too...
When you purchase the ebook you'll get an inventory sheet that you can edit before you print it.
So you can track all those yummy freezer meals you have tucked away in your freezer.
What You Get...
This product is a digital product, nothing will be mailed to you.
What you'll get is an ebook to download and a bonus pdf sheet to track what you have stocked in your freezer.
See our download tips if you haven't downloaded an ebook before.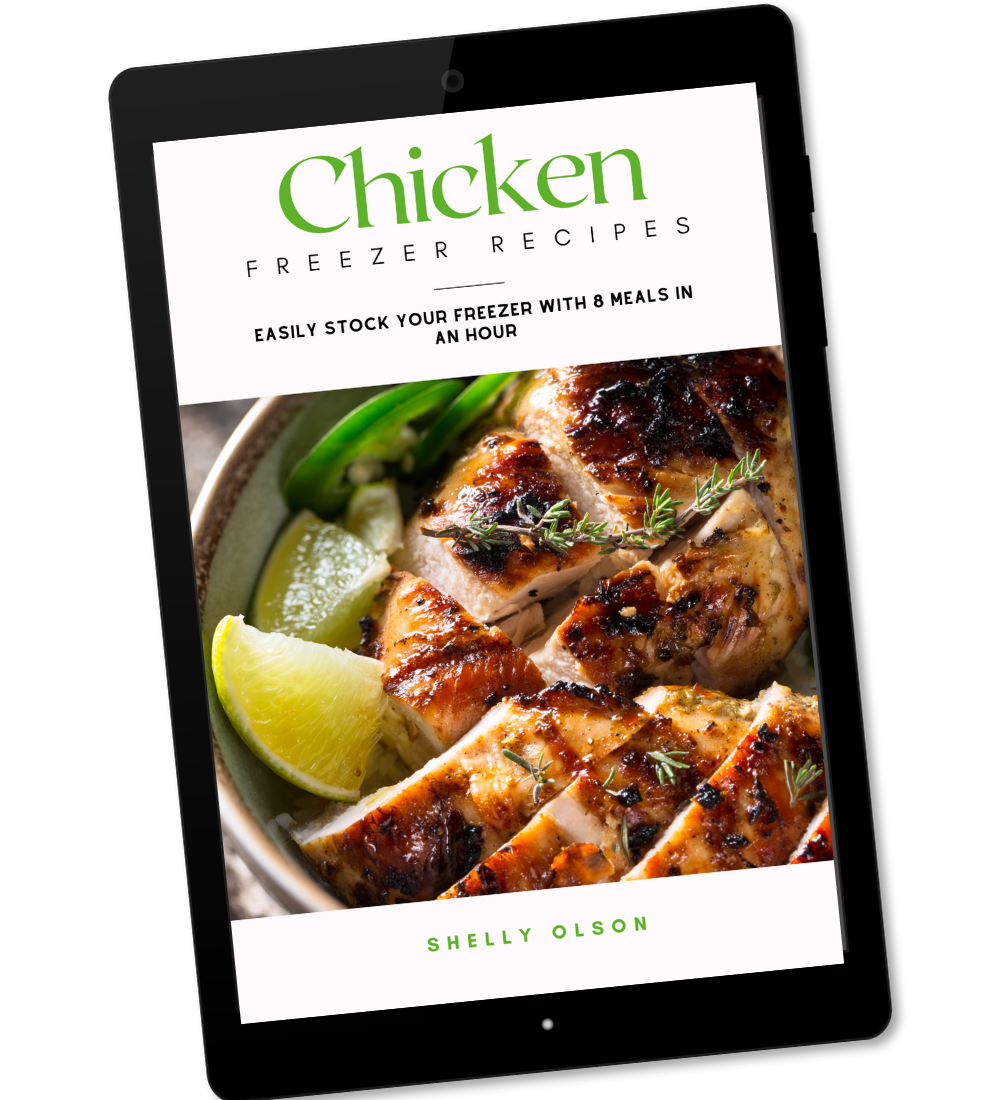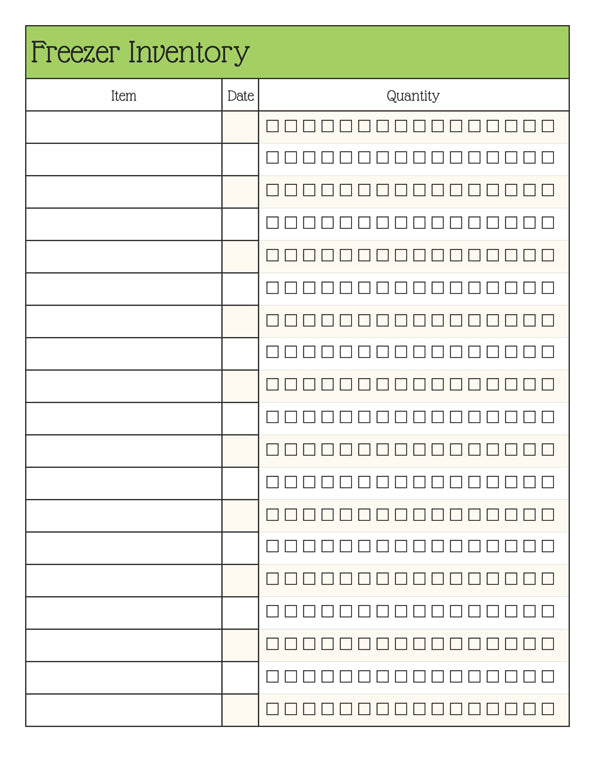 FAQ's
When Will I Get My Item?

Because this product is a digital product you'll receive it right after checkout.

There will be a download button right after checkout. You'll also receive an email with a download link also.
Downloading Tips

Computers and mobile devices vary greatly. And we are not able to offer you technical support. But we hope these download tips can help. 

Below are download instructions that I hope can help if you need help with your download.

Please note that most mobile devices such as phones and ipads, and tablets, do not allow for downloading through a link.  

So it's best to download to your computer and then use iCloud or Dropbox to transfer the item to your mobile device. 

Some products are sent using a compressed ZIP file and will need to be unzipped. 

 

After you download locate your file…

Locate Your File

Your file should download into your downloads folder. Look for it in your downloads folder. If it is not there you may have your computer set to place your downloads into another area of your computer in your files. Do a quick search in your files, by date or name of the product to locate it.

 

Tips for unzipping a file…

On a Computer or Laptop

After you download the zipped file to your computer, locate it. It will usually land in your downloads folder or where you have directed it to download to. 

After locating the file, right click and select the extract all option. If you are on a Mac, you might only have to double click the file to unzip it. 

This creates a new file on your computer which you can open. 

If you want to transfer the item to your mobile device you can add the opened file to iCloud or Dropbox and then they can be accessed on your mobile device. 

If you have problems with this process on one browser, try a different browser. App and other add ons can make certain browser react oddly. 

 On a Mobile Device

We recommend downloading the file to a computer and then transferring it to your mobile device but if you want to download a zipped file onto your mobile device, you may need a free app to unzip it. 

 Before downloading search in your app store for a free app to unzip files. This will allow you to unzip the folder to access it. 

 Another option that may work on some devices is to long hold on the file and then click open or extract. That may work for you too. 

 

All Files are in PDF Format...

 You will need a PDF reader to view the files and most computers and devices have Adobe Reader preinstalled on them. Making it easy to view. 

 But if your device doesn't have a pdf reader installed you will need one. Adobe Reader can be used an it's free. Get it here. 
I didn't know that!
I've been experimenting with chicken recipes for YEARS, and never tried marinating them IN the freezer before! I don't know why, no one ever mentioned that was an option. I can't wait to try out the Cashew Chicken Stir Fry!